As a regular West End performer, Mark is no stranger to the big stage but he is equally at home in Close-up environment. Mark has taken his magic all over the world being the Illusions assistant on the multi award winning Harry Potter & the Cursed Child to working with the RSC plus performing for the Variety club of Great Britain at The House of Commons. 
Mark's passion for magic started when his Grandfather made his pocket money disappear and reappear behind his ear. As the years have gone by, the pocket money has grown along with his ears! Mark is never happier than sharing his love for magic. No event is too big or small. Get in touch 'here' to find out more.
BOOK A MAGICIAN?
You want to book a magician? Well, you've come to the right place. Mark has been performing and entertaining audiences as a close-up magician in the UK and worldwide for the last ten years. He has performed all over the world from Milton Keynes to Mauritius!  Mark can travel all over the UK and abroad.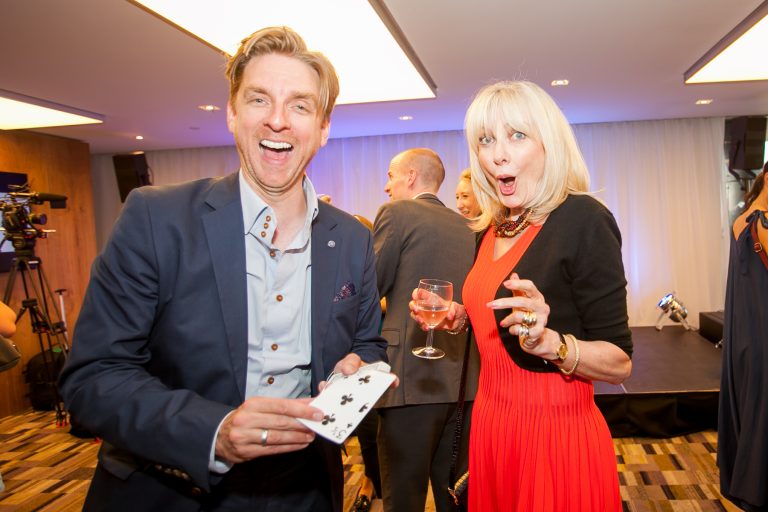 Mark has performed for companies all over the world from IBM to BP. Whether you're entertaining clients, or having a Christmas party, or looking for another angle to entice more business. Mark can give you a bespoke package to suit every event.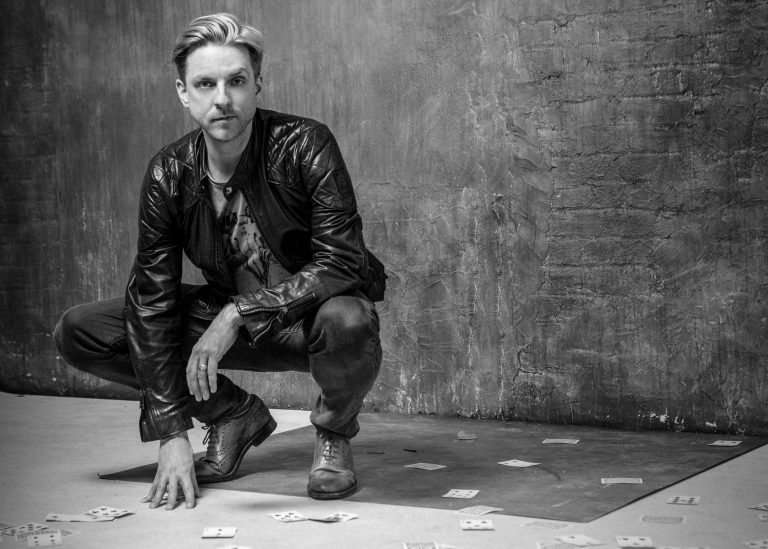 Mark can perform for small parties well as large after dinner entertainment or during. You can personally consult with Mark on exactly how you want the magic to happen and when.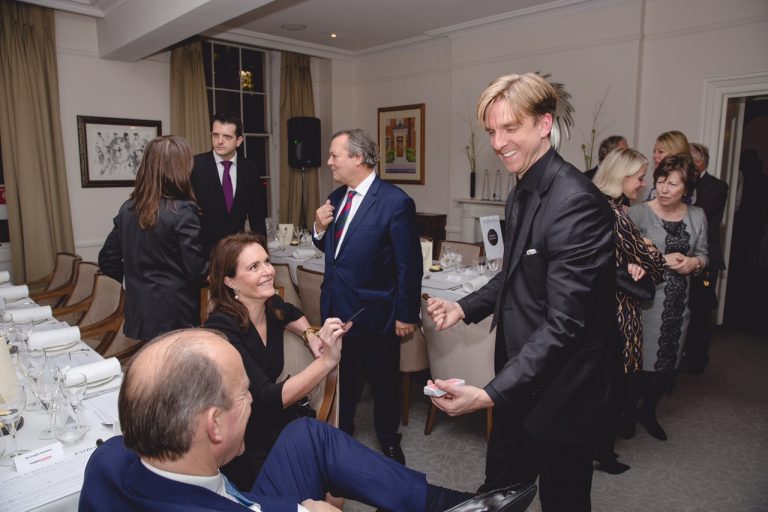 Mark is no stranger to wedding entertainment having performed at over a hundred weddings all over the world. Again you can chat to Mark personally about exactly what you require and when. Mark will craft the show and close-up magic to suit your needs.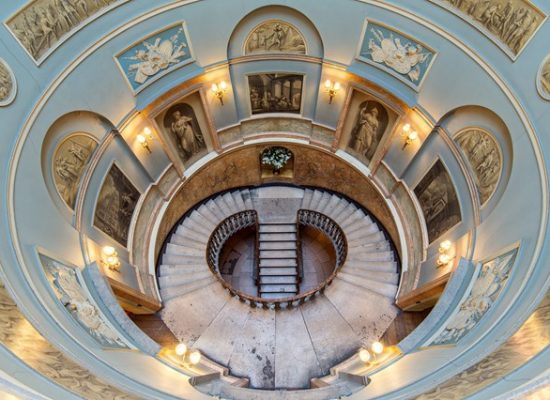 Mark is performing at Home House tonight, 15th March, as part of their 20th anniversary celebrations. Home House is an award-winning private members club based in historic London townhouses.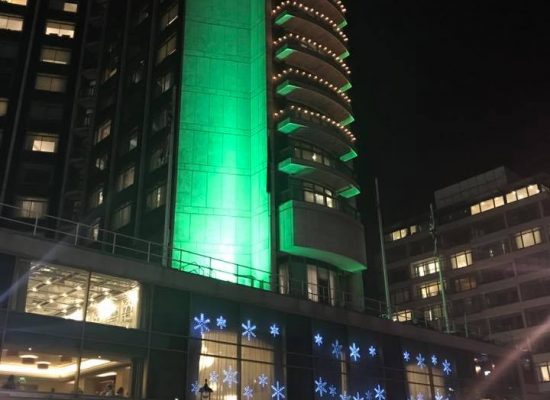 Mark performed at the Hilton Park Lane for the Grovesnor Securities Christmas party! We hope you all have a Merry Christmas and Happy New Year here at markthemagican.co.uk!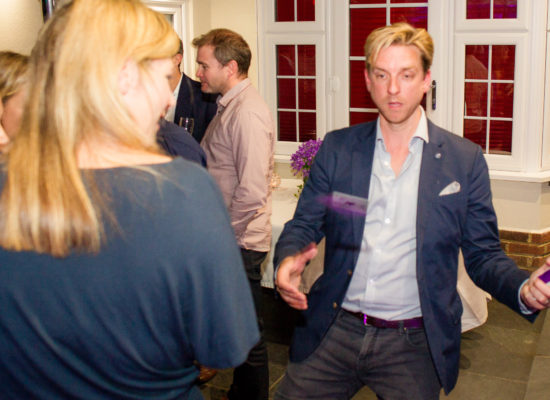 Mark recently amazed guests at a 40th birthday for Barrister Johnathan Selby in Radlett. To book Mark for your next event Contact Us. Photos by Clare Jonas.
See all our news
Mark's work is immaculate. I am always hugely impressed by his style of magic and the charismatic, confident, relaxed way he delivers it. He has a terrific sense of humour, is always professional and easily creates a very personable and friendly rapport with any type of guest. His work as a stage and TV performer give him a finesse and 'showmanship' that few magicians are able to capture. I highly recommend him for your event.
Tim Rogers, Incognito Artists
Mark provided his magician services for a 40th birthday party I arranged at The Deck at the National Theatre in August for a Young Patron of the NT. Mark was recommended to me by a West End Magician who had worked with him on productions including Harry Potter and the Cursed Child in the West End, and I was not disappointed. He was perfect for our event, a three-hour party with drinks and canapés, throughout which he passed through the crowd surprising and thrilling guests with close up card tricks. He was particularly ingenious with his use of Shakespeare themed tricks bespoke to the A Midsummer Night's Dream themed party. His tricks went down a storm and I had such brilliant feedback from the guests on the night, so I would certainly work with Mark again and highly recommend him to others.